Shop everywhere, pay later, interest free.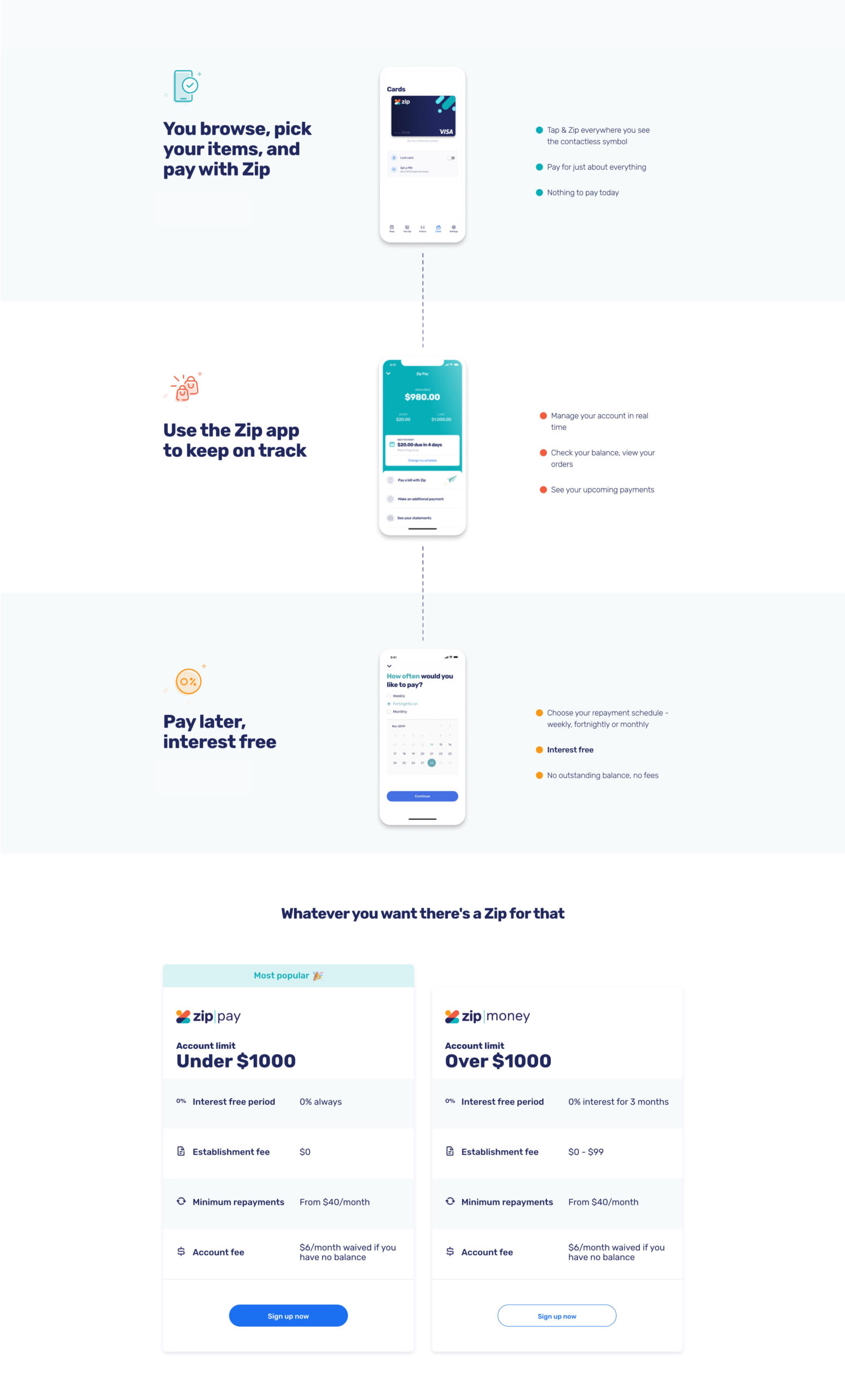 Frequently Asked Questions
You've got questions? We've got answers.
What is Zip Pay?
Zip Pay is a reusable account of up to $1000 that lets you shop now and pay later. No upfront payments and interest free always. Make as many purchases as you like up to your account limit, then set up flexible repayments to suit your lifestyle. Easy as.
How do repayments work?
Your first payment won't be due until the end of next month. When you open your account, we'll set up a monthly payment of $40 (or less if the amount you owe is under $40). This will come from your linked debit card on the last day of each month and run until your purchases are paid off.
Finally, if there's nothing owing on your account, there's nothing to pay. Your account simply remains active until you're ready to make a purchase.
Am I eligible for Zip Pay?
To be eligible to apply for a Zip Pay account, you need to:
What are the fees?
Zip Pay is 100% interest free, always. There's a $6 monthly account fee, this monthly fee is waived if your closing balance is paid by the due date. No balance no fee. And you'll pay nothing upfront – there are no setup fees and no hidden charges.
If you don't meet your minimum monthly repayment, a $5 late fee may apply. That's it.
How do refunds work?
Start by speaking to the retailer – if they agree, they will process the refunded amount which will appear back in your Zip account. If a refund puts your Zip account in credit, you can contact us to have the amount refunded to your bank account instead. Or, simply use it for your next purchase.