Meet Professor Rodney Sinclair
The doctor behind the pill is a world-renowned dermatologist with 30+ years' experience treating thousands of Australian men and women just like you.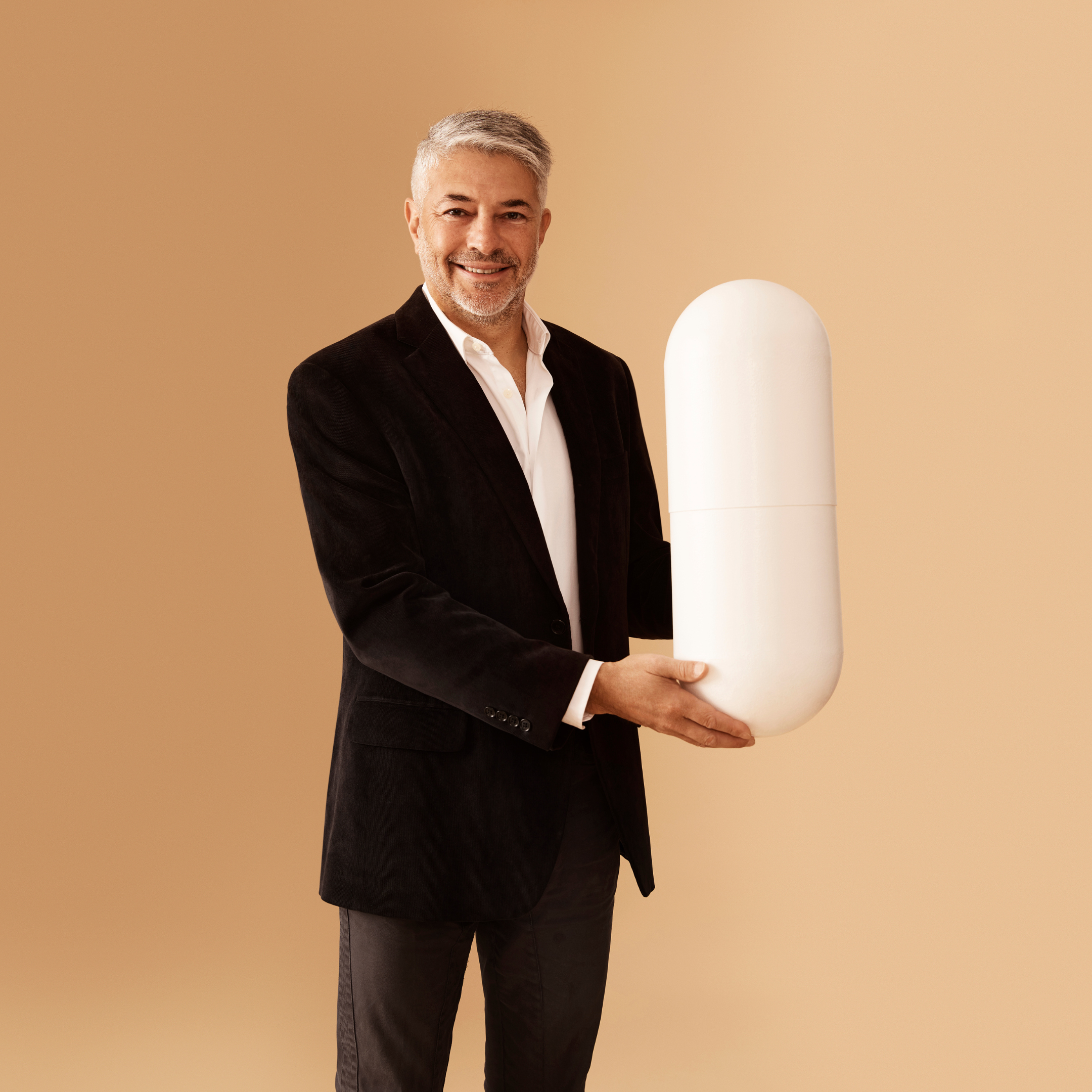 62 pages needed to fit all his achievements into one resume (no joke, we've seen it).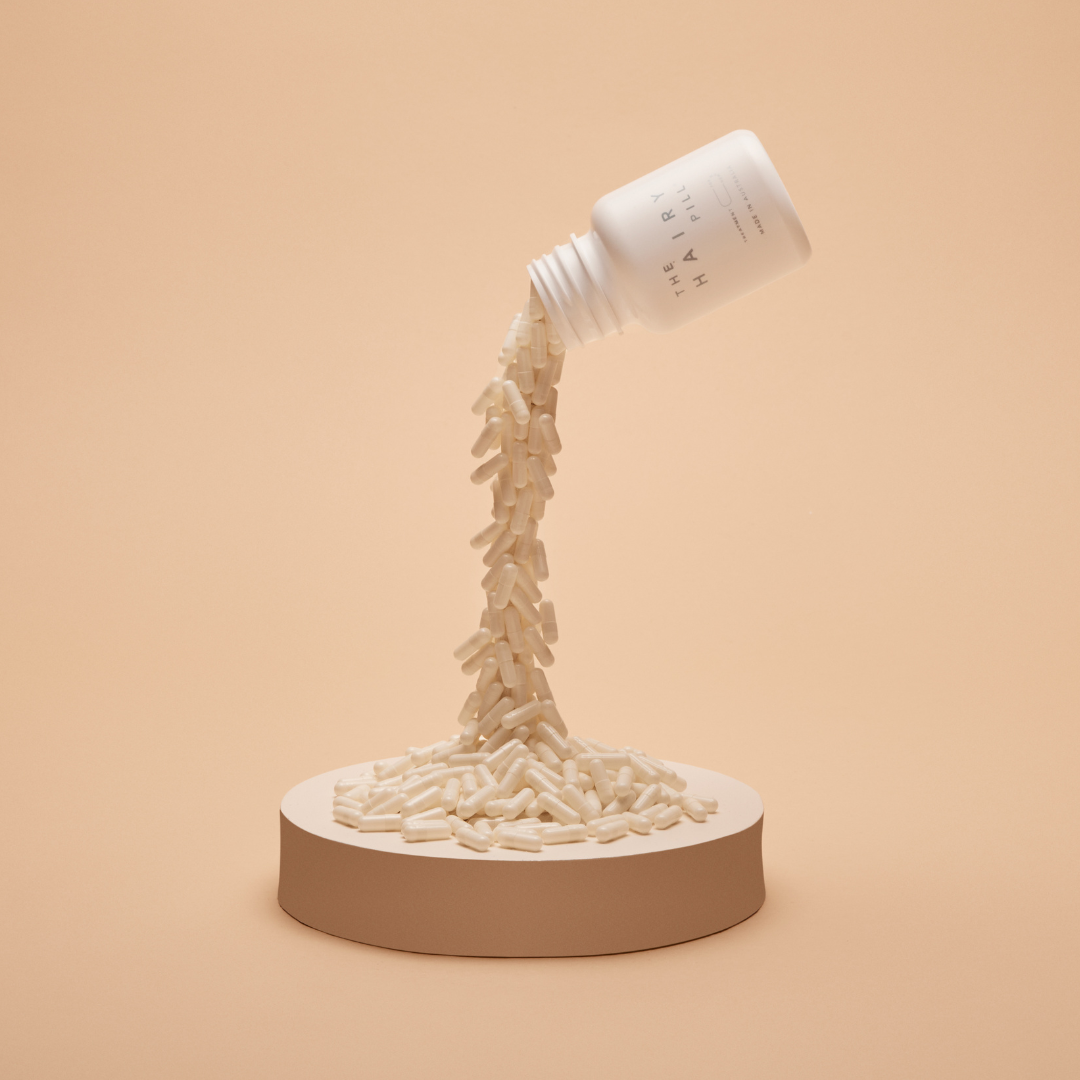 Professor Rodney Sinclair is a dermatologist who has pioneered breakthrough medical treatments for hair growth. With more than 30 years' experience treating hair loss, he and his team have researched, clinically tested, refined, and patented the science behind The Hairy Pill® through his clinical research company Samson Clinical.
He's a world leader in dermatology
Did we mention that Professor Sinclair has convened a range of impressive dermatology congresses? Worthy mentions include the World Congress of Cosmetic Dermatology (Melbourne 2006) and the World Congress of Hair Research (Cairns 2010). He is also the Secretary-General of the International Society of Dermatology Congress.
Professor Sinclair is the lead author of Therapeutic Guidelines – Dermatology, Australia, and co-authored the Dermatology section in the Oxford Textbook of Medicine. He has written 13 textbooks on dermatology and has well over 400 research publications to his name. He is the go-to expert for media commentary, with his research and innovative hair loss treatments regularly cited in publications.
In case you were wondering…
Where can I find his research?
There is a huge amount of information publicly available on Professor Rodney Sinclair's work. To assist you can find some via Google Scholar and Google Patents.
Is he still conducting clinical trials?
Yes, these days Professor Sinclair has focused his attention on clinical trials at his clinical research company Samson Clinical Pty Ltd. He isn't seeing as many patients at his Melbourne clinics. If you're interested in his clinical trials you'll find more information via Sinclair Dermatology.
How involved is he with The Hairy Pill®?
He has provided the medical and dosing framework for The Hairy Pill® that our partner hair loss doctors use for each and every patient today. If there is a difficult patient question or treatment scenario, this will be referred to Professor Sinclair directly for his advice and recommended course of action.
Is he working on more advanced technology?
Yes! Professor Sinclair is always working hard to find improved solutions for hair loss. Any further technological advancements in hair loss treatment that Professor Sinclair discovers and clinically proves will become available to The Hairy Pill® for our patients.
How many patients has Professor Sinclair treated?
In the past 25 years, Professor Sinclair has treated more than 25,000 men and women with hair loss in a clinical setting — mostly at his two dermatology clinics in Melbourne.
Start your hair growth journey now
A doctor personalises your treatment
Your treatment is delivered free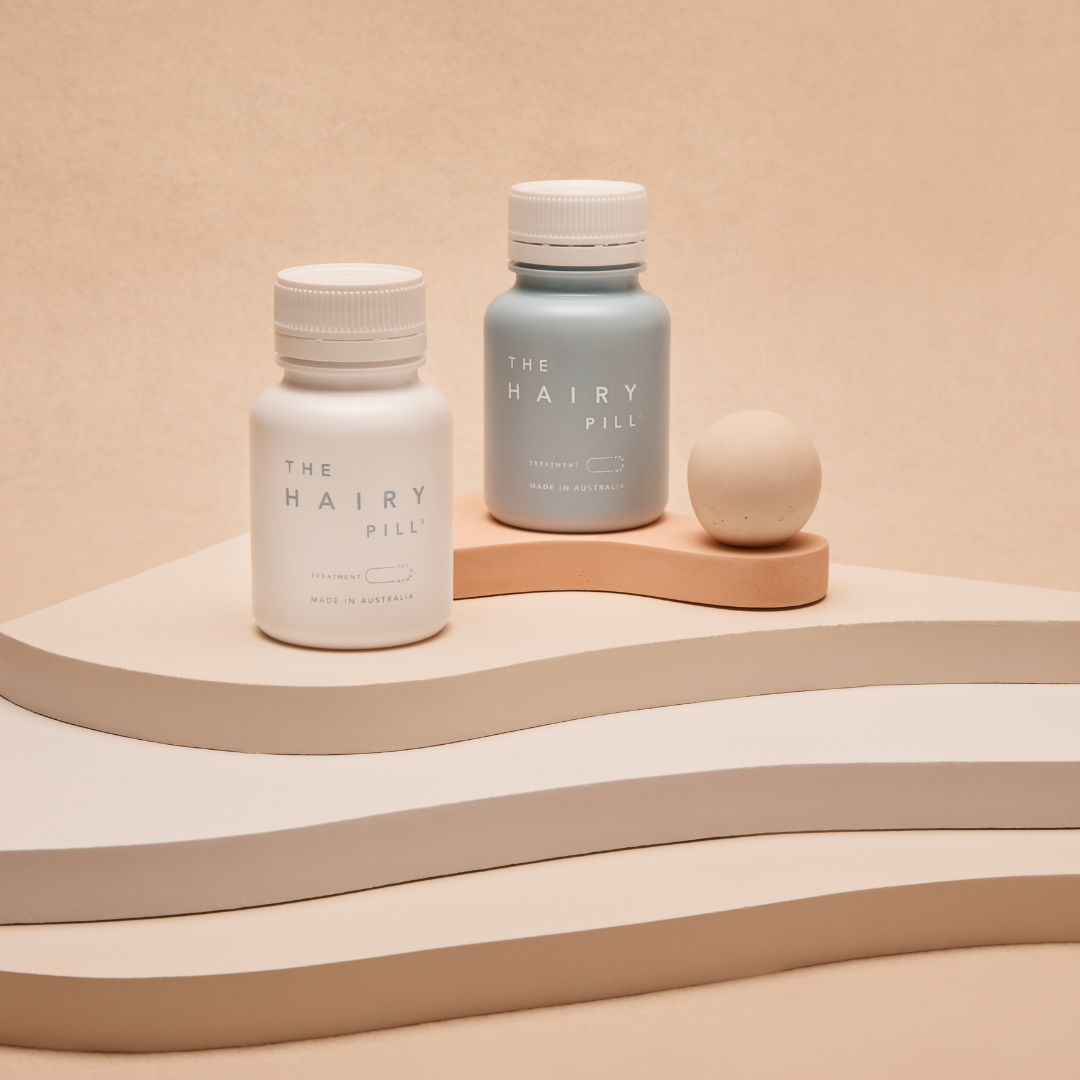 The Hairy Pill® Subscription
$75 per month
3 months paid upfront A$225
Or from $10/week with Zip pay
Pause, delay, and cancel whenever you like.
The Hairy Pill® Subscription
$75 per month
3 months paid upfront A$225
Or from $10/week with Zip pay
Pause, delay, and cancel whenever you like.
Treatment plan
One pill, taken daily
What's inside?
The Hairy Pill® contains active ingredients that have been clinically proven to decrease the production of the hormone responsible for hair loss and stimulate blood flow to the hair follicles to stimulate regrowth.
What to expect
0 – 3 months: Hair loss slows or stops. New hairs may begin to push out the old.
3 – 6 months: Hair shedding slows down and you may notice new hair growth.
6 – 12 months: Your hair becomes thicker, fuller, and stronger all over.
Proven to treat:
Thinning hair
Bald spots
Receding hairline
That doesn't make it a secret. Please contact us anytime to find out more.
Therapeutic Goods Administration (TGA) regulations prevent us from listing active ingredients online.